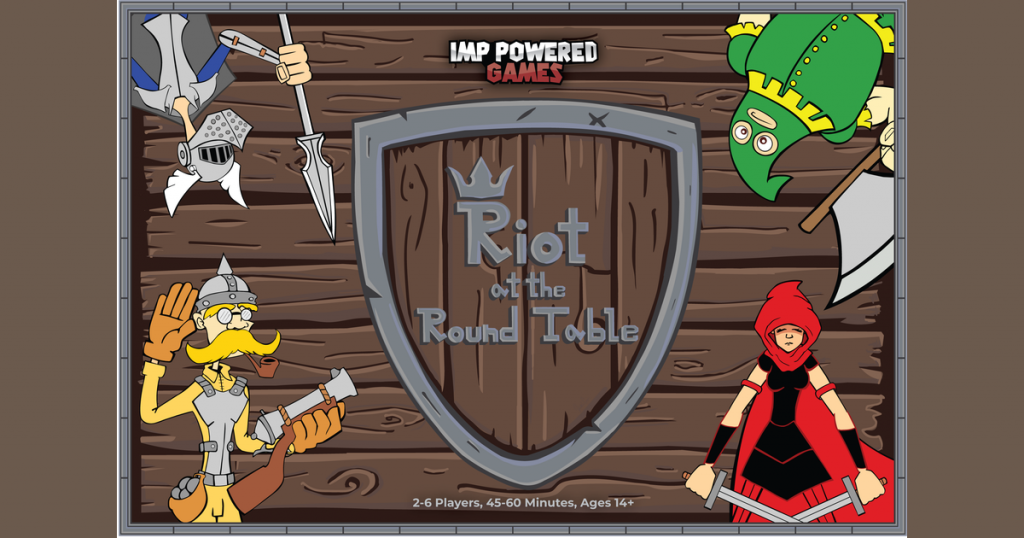 Our friends at Imp Powered Games have send me their new and exciting game "Riot at the Round Table"
The game shares similar mechanics to Oh Sheep since both games are inspired by the traditional card game Durak. However, instead of having only one loser the team at Imp Powered Games has gone with a different direction. They implemented a victory point system to determine a sole winner at the end of the game. Thanks to the point system and effect cards, Cannon and Clover cards, players are able to create long-term strategies. The game takes about 30-45min and players will have fun with exciting battles during each round throughout the game.
I love the effects that Jessica and Johnny have created for their game and one effect was soo amazing that I just had to ask them for permission to add into our game: "Devil's Deck". They've given us their consent and thus our newest card: "Oh SHEEP!" was finally born.
My most favorite part of Riot at the Round table though is the theme: Arthur and the Knights of the Round Table. Growing up, I've always loved the legends of the Arthurian Saga.
Video
Check out my video talking about game below:
Riot at the Round Table x Oh Sheep Comic
Again thank you so much Jessica and Johnny for collaborating with us! 😀 Our team is so thankful that we decided to have some of our sheep visit your realm of knights and honor. Check out the the Oh Sheep x Riot at the Round Table Crossover Comic below: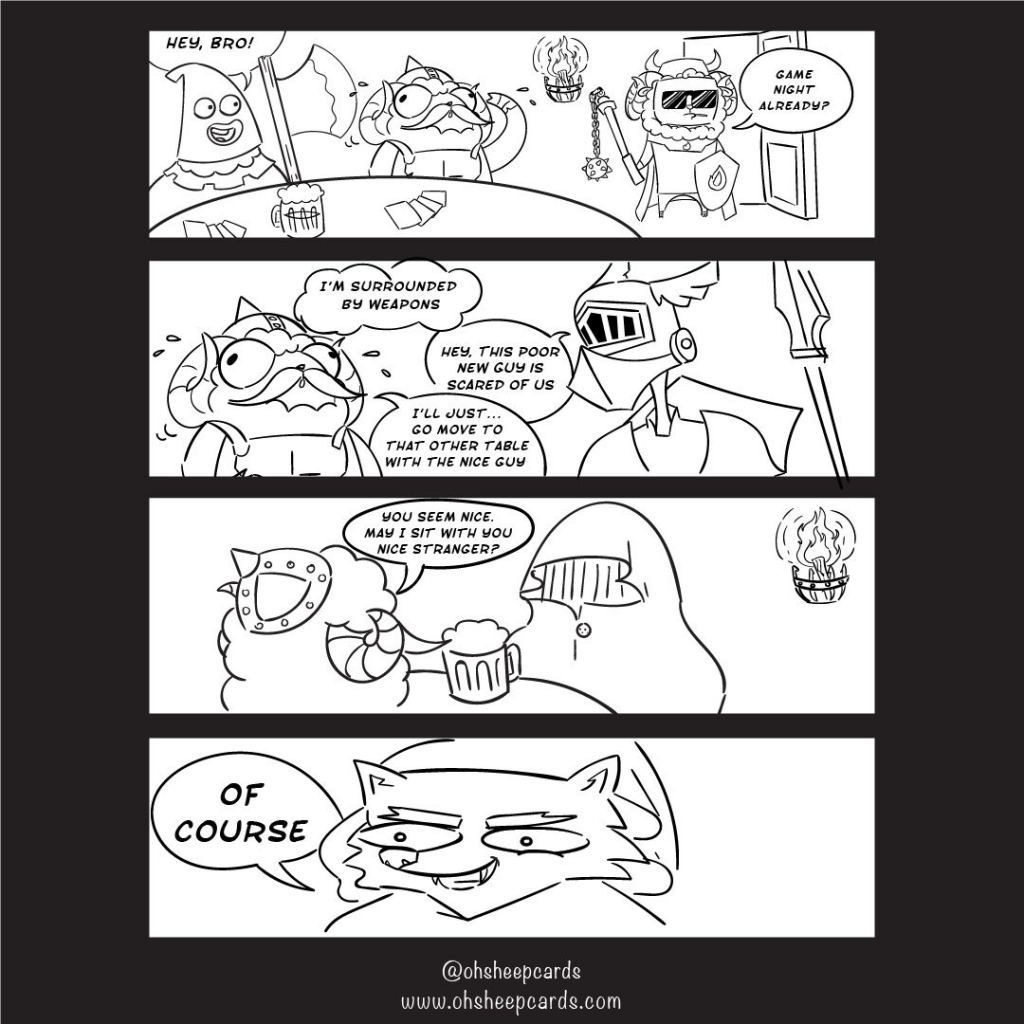 To be continued..
Kickstarter
Their Kickstarter campaign is already at 90% of their goal! If you're interested, please support them to get their last 10% and realize Riot at the round table! 😀
Please check out their Kickstarter campaign here.
Stay safe and healthy everyone,
Justin 😀