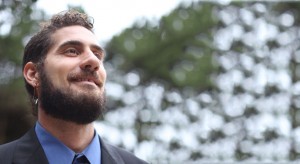 Today we have Tim Eisner, founder of Weird City Games, sharing his experiences of designing board games and launching them on Kickstarter. Tim is considered an expert in creating board games that are easy to understand and approach, yet still have a deep and rich gameplay. The most current board game that he worked on is Tidal Blades, which reached $782.918 of its $75.000 funding goal on Kickstarter! Check out his interview below and find out his thoughts on what it takes to be successful as a boardgame designer on Kickstarter.
Tell us about yourself and your company
Your name
Tim Eisner
Your company's name
Weird City Games
When did you pick up your first game and what was it?
Chess, Risk and card games age 6, Magic the Gathering age 13, Catan age 18. The rest is history.
When and how did you realize that you want to create and design games?
In 2012 I was looking for a new entrepreneurial venture (I had been making handmade jewelry) and was looking for something a little more sustainable. I was playing boardgames with most of my free time and thought "even if I don't make any money making boardgames it is going to be fun."
Tell us about the games that you've created or helped creating
March of the Ants, Grimm Forest, Tidal Blades, Grimm Masquerade, Aquicorn Cove, Wonderland's War and Canopy (coming to Kickstarter this summer).
What is something you wish you knew before starting the journey of creating your own game?
Playtest with as many different types of people as possible. You can't please everyone.
Tell us about Tidal Blades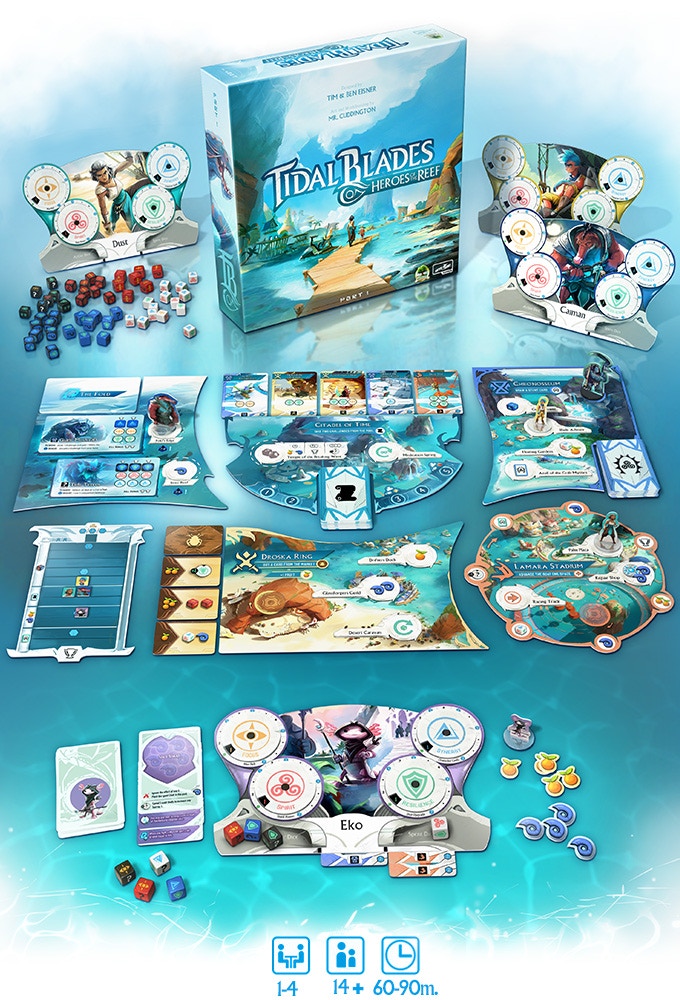 What games, if any, did you use as inspiration for your game?
Eclipse and Twilight Imperium for March of the Ants. Agricola as a weird inspiration for Grimm Forest. Lords of Waterdeep, T'zolkin and Champions of Midgard for Tidal Blades.
What is the main game mechanic of your game?
March of the Ants is a 4x game so it is about resource management, expansion, and battle. Card play is probably the most central mechanic.
"If you like ____, then you'll love my game." Fill in the blank.
Eclipse
What makes your game different from others of its category?
It sets up and plays very quickly while still providing rich and deep gameplay.
Tell us about your Kickstarter Journey
How many games have you launched on Kickstarter so far?
3 on my own and collaborated on 3 others.
What are the Top 3 things you would credit to your Kickstarter's success
Building grassroots support by demoing the game at lots of conventions. Having good art. Involving backers in the campaign in a meaningful way.
Did you or are you currently collaborating with any other creators?
My main collaborator outside of Weird City Games is James Hudson from Druid City/Skybound Games. He has taught me the value of dreaming big and making your games look spectacular.
Did you have any unsuccessful or cancelled Kickstarters?
Yes, my campaign for Little Pig (which later became Grimm Forest) was canceled. I had misjudged my audience and done a poor job of conveying that the game was not a "kids" game.
What have you experienced from your unsuccessful or cancelled Kickstarter campaign that you could share with our readers?
It's really tough, but it doesn't necessarily mean that the game isn't good or shouldn't be made. Kickstarter is great in that you can test an idea and see if there is support before printing several thousand copies and trying to sell them.
What is something you wish you knew before starting the journey of creating your own game?
It is a long term commitment. Even after the game is made and delivered you still have a lot of work to support players and get the word out about the game. So it is important to be passionate about the game and the game industry and not just do it as a passing fancy.
What was the biggest challenge or surprise for you when working on your Kickstarter journey so far?
Manufacturing and fulfillment are both tough. Their are a lot of potential pitfalls and problems. I have been mostly lucky but you should definitely factor in a good amount of unexpected extra costs. And I have learned that you get what you pay for and it is worth it to pay extra for quality partners.
What did you enjoy the most on your Kickstarter journey so far?
I love connecting with backers through the campaign and hearing from players that are enjoying the games once they are delivered.
What did you enjoy the least on your Kickstarter journey so far?
Manufacturing and fulfillment (see above).
What would you tell someone who's taking their first steps in creating a game and planning to launch on Kickstarter?
Find good partners that can help you design the game and run the kickstarter. It is an insane amount of work and no normal human should have to weather it alone.
Were there moments you wanted to give up? If yes, what kept you going?
Yes! My co-designers and friends kept me going.