I recently interviewed Adam Lupu on his new game on Kickstarter (over 100% funded), Green House. Adam's game, as you may have guessed by the name, is a card game where players team up to stop climate change and restore our Green House.
The Green House Game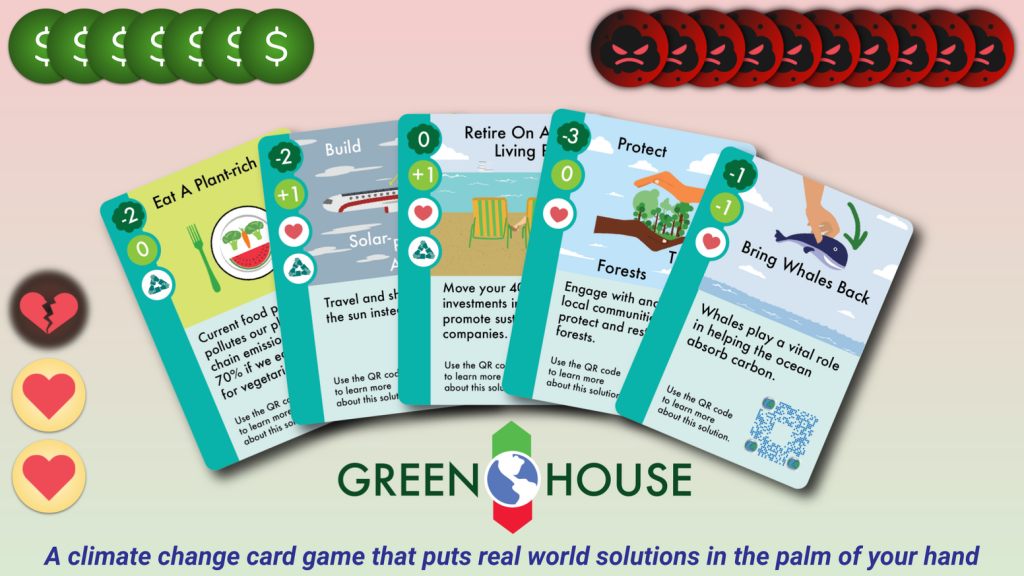 Green House is a very unique and well thought out card game. It's a game in which you win by playing real world solutions in the face of climate events. Greatly inspired by the current challenges we face as a planet. Green House initiates conversations and inspires players to take action.
Interviewing Adam Lupu
It was a pleasure interviewing Adam – not only because I was able to learn more about his game, but because I was able to learn more about his background and thinking. Adam is an entrepreneur like myself and is passionate in helping our planet while having fun.
In the interview, Adam discusses his inspiration behind the Green House card game, shares how the game works and tells his experience as a successfully funded Kickstarter creator. It was a pleasure talking with Adam, and I hope you enjoy the interview.
On point that Adam touched upon in the interview was the coveted "Projects We Love" badge on Kickstarter. This badge is given out to a few Kickstarters by members of the Kickstarter team and can result in home page visibility for the projects that are featured. While Green House was not able to obtain this badge, Adam was able to determine exactly why this was. Check out the interview to hear what this was and what Adam will be doing next time (it has to do with images).
You can learn more about Green House by visiting their website. Make sure to checkout their Kickstarter as well.